A Great 2016 Season at NSLL
It doesn't get much better than to start the season with early ice out, no bugs, and a summer of great weather to give you the most consistent fishing season ever. We want to thank all guests that made the 2016 season, and invite you and other past guests back in 2017. We had a good number of pike 40 inches and over, some of the larger walleyes broke 30 inches, and our portage lake for lake trout proved there was good action for not only lake trout but big pike and walleye too.
Fishing Report
It was a great year of fishing at NSLL. We gave out Pro Angler caps to many sucessful fishermen. For our Future Pro Anglers, who choose to catch and release, a T-shirt and hat will be presented for your contribution of catching and releasing the big fish. A special thank you to all of our guests who choose to catch and release!
Rate Information
We have updated the rate sheet information. Call for availability. Don't let your favorite spot get away!
Check Your Mailbox
Watch for your Ontario Outdoor Card renewal. Renew online at www.ontario.ca/fishing and purchase the required license.
Requests for deposit letters were mailed to customers who reserved space for the following season. If you did not receive one, please call or email so we can confirm your dates.
2016 - 2017 Upgrades
New for 2017 we have a 20 foot Alumimarine Youkon to be hauled in on the winter road. We will power it with a 70 HP Yamaha tiller. This boat will help with airport moves and accommodate parties of three with a guide. We also brought in another 50 HP Yamaha this fall to go with the 20 HP Yamahas we upgraded to in spring. They proved to be very reliable outboards.
2017 July & August Housekeeping Special $1195.00 Per Person
Includes round trip air from Red Lake Ont.
All food and accommodations
2 people minimum
7 full days fishing: Saturday - Saturday
2 people per boat & motor
Unlimited gas
2017 July American Plan Couples Special $3,500.00 Per Couple
Includes round trip air from Red Lake Ont.
All meals, accommodations and maid service
2 people minimum
6 full days fishing guided (1/2 day fishing on your own on arrival day)
Saturday - Saturday
Guide (2 people per boat)
18 Ft. boat with 40 HP Mercury 4 stroke motor
Unlimited gas
2017 August American Plan Special $1,850.00 Per Person
Includes round trip air from Red Lake Ont.
All meals, accommodations and maid service
2 people minimum
6 full days fishing guided (1/2 day fishing on your own on arrival day)
Saturday - Saturday
Guide (2 people per boat)
18 Ft. boat with 40 HP Mercury 4 stroke motor
Unlimited gas
Owned and operated by the Nelson Family since 1974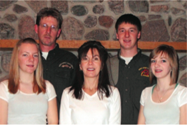 Trophy Fishing